PRINTING OVERVIEW
Scanning is available on all of the Student Xerox printers.

Loggin In:
Swipe your card so the magnetic stripe is facing toward the back of the printer.
When the light changes from red to green, the system has recognized your card.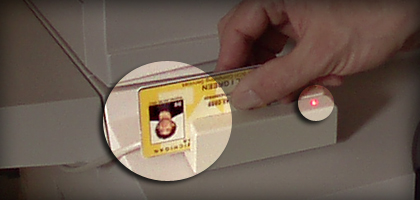 Printing:
PC Users Printing defaults to 2-sided black and white.
You must change the print settings on the computer itself to change this. This is illustrated below.

Mac Users Printing will always be sent in color.
You must choose "Force Monochrome" on the printer to print in black and white.
You can change multi-sided options on your computer.

ADJUSTING PRINT SETTINGS - PC USERS
Click "Properties" on the Print Menu.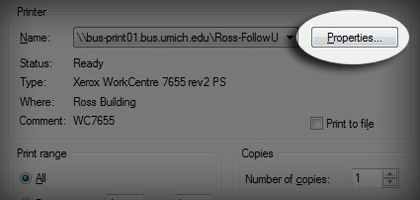 Select a choice under "Output Color" to change color settings.

Select a choice under "2 Sided Print" to change the multi-sided preferences.

Please note: The Xerox printers are not currently equipped with stapling or hole punching.
ADJUSTING PRINT SETTINGS - MAC USERS
If you want to print in black and white, make sure to check the "Force Monochrome" box before you choose "Print".

The printer will still say you are being charged the color price, but the black and white cost will go into the tracking system.
TO PRINT
On the Printer: Choose Release Documents.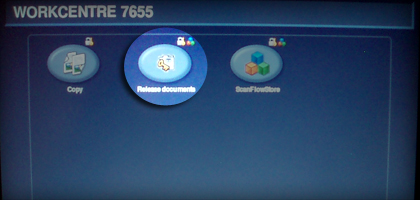 | | |
| --- | --- |
| | Highlight the documents you wish to print, and select "Print". When you do this, your documents will disappear from the Available Documents queue. If you wish to leave them in the queue to print them again later, select "Print & Save". If you wish to delete a document before it prints, hit "delete". If you delete a document before you select print, you will not be charged. |
LOG OUT
After you have printed, it is important to log out.
Otherwise, someone can use your account. Push the "Log In/Out" button on the printer.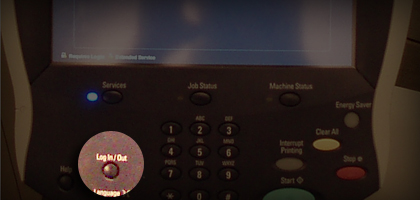 On the printer, hit the "Logout" button. You are now completely logged out.